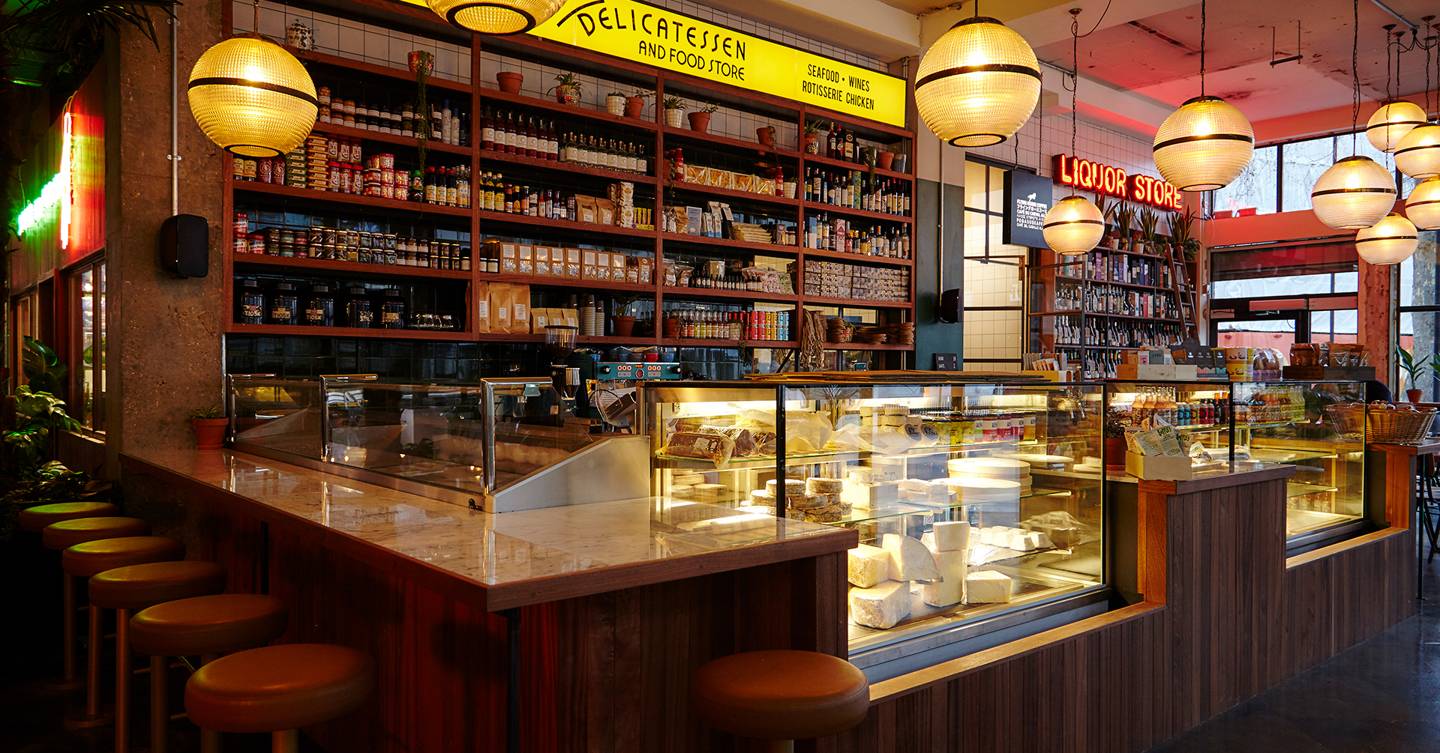 The setup: Under Erskine's direction, the deli serves produce – locally sourced where possible – such as cheeses, open sourdough sandwiches, soup and salads, alongside oils and intriguing morsels in jars. There's also Secret Smokehouse fish, Cannon & Cannon charcuterie, rotisserie chicken and a well-stocked Liquor Store.
Eat this: The seafood bar stocks Morecambe Bay oysters (£2.75).
Drink this: The wine has been meticulously hand-picked by GQ Food & Drink Award-winning sommelier Ruth Spivey. Try the obscure Garnacha Not Guerra 2016 from Sardinia (from £25).
117 Mare Street, London E8. marestreetmarket.com