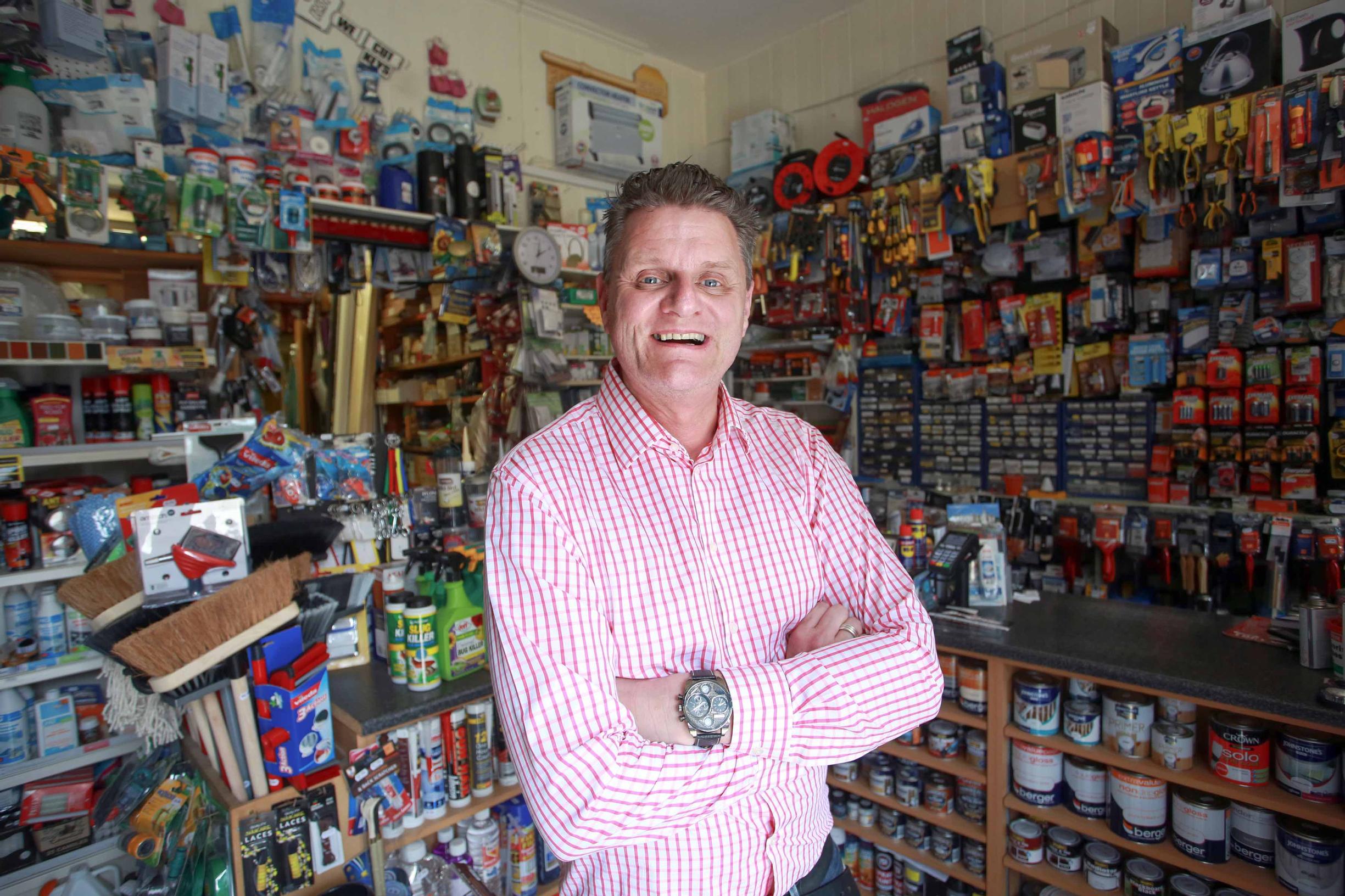 A project designed to reduce the dominance of the car on a shopping street in Newcastle has won support from a retailer who was among its harshest critics.
Steve Robson (pictured) and other traders had opposed Newcastle City Council's plans to remove parking bays on Acorn Road, in the suburb of Jesmond, and feared the changes would drive away customers.
Three years ago the council implemented the £350,000 project, funded by the government's Cycle City Ambition Fund, making the street one-way to motor vehicles and introducing a two-way route for people on bikes.
Other changes included raising the road surface to the levels of footpaths, widening pavements to allow for pavement cafés, introducing smart traffic lights at the junction with Osborne road, as well as new public seating and more landscaping.
Robson, who runs Acorn Hardware, led opposition to the changes. "To start with, the council were planning to remove 15 parking bays," he told Local Transport Today. "The shops were against this so we lodged a petition and, as a result, the council took out five spaces."
Robson said his stance "softened" once the scheme was introduced. "Making the road one-way has improved traffic flow. There aren't stand-offs between drivers any more. And I think that air quality on the road is better now."
He added: "The changes mean there's a more relaxed atmosphere. It's a nicer environment. And I like the fact the pavement and road are on the same level, as it makes things easier for people with disabilities."
Robson appears in a Sustrans Bike Life report stating his support for the Acorn Road scheme. The charity carried out Bike Life assessments of cycling infrastructure, travel behaviour, satisfaction and the impact of cycling in Belfast, Birmingham, Bristol, Cardiff, Edinburgh, Greater Manchester and Newcastle.
In the Newcastle Bike Life report, published last year, Robson says: "People on bikes are just as likely to buy as people in cars. They maybe won't buy as much but they might come back later.
"I'll only cycle in cycle lanes or in a park. You've got to supply the right environment for people to cycle. I think Newcastle is getting better with cycle lanes, and people have to move with the times and share the road with other people."
However, Robson voiced reservations about the scheme when he spoke to Local Transport Today this week. Newcastle City Council should improve signs and lines on the road, he said. "Drivers from elsewhere who are not familiar with the area can find it confusing. They turn out of side roads and don't realise Acorn Road is one-way. There needs to be clearer signage on the road. We need more prominent signs rather than signs on lampposts."
Robson doubts the scheme has helped his business. "There are definitely more cyclists on the street now, but I don't know if it is bringing lots more customers to my shop. We're a hardware shop, so people need vehicles to transport large items."
He also questions if there has been a boost to the local economy. "These are hard times for the high street, and I don't think that changing the street layout will do much to change that. Four shops have closed on Acorn Road."
The council must do more to help high street businesses compete with online retailers, said Robson. "If they really want to help us then they should reduce business rates. That would have more impact than changing the street layout."
Newcastle received a £10.6m Cycle City Ambition Grant from the government for a three-year period from 2015/16. The other cities to receive grants were Leeds, Manchester, Birmingham, Cambridge, Oxford, Bristol and Norwich.
A study published by Newcastle City Council after the scheme was implemented suggested good approval ratings among all groups including traders.
More than 60% of traders rated Acorn Road an "improved area" while 15% said it was unchanged and 22% regarded it as worse. Meanwhile, more than 90% of residents said the area was better "in overall terms" and visually more attractive, with 90% feeling that the pedestrian space was improved and 80% noting improvements to traffic congestion and flow.
Since the scheme was completed, the percentage of residents cycling to shops on Acorn Road had increased from 5% to 21%, said the council.