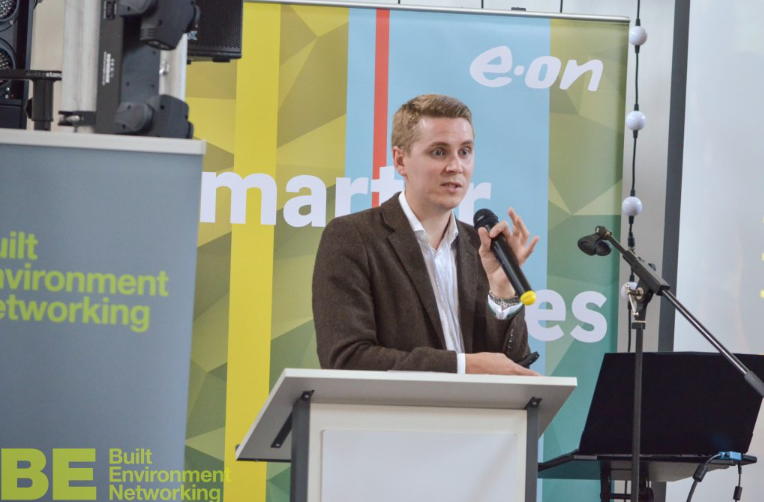 Lincoln's under threat House of Fraser is being eyed up for conversion into a pop up mall, our Lincolnshire Development Plans Conference has heard. The city's biggest department store is due to shut its doors next year under the retailer's plans to slash its estate.
William Stokes, Co-Founder and CEO at The Co-Creative, told delegates that buildings like Lincoln's House of Fraser generally end up vacant because they are expensive to run and have high rates bills. But the Lincoln high street landmark could have a fresh lease of life, he said: "We're looking at taking on that building and carving it into individual units like Boxpark in Shoreditch."
Boxpark's inner London development houses a mix of street food market and pop-up retail outlets in converted shipping containers. Stokes said: "25-year FRI leases won't work for that but we are finding landlords are more flexible with the way things are at the moment."
Steve Ingram, Strategic Director for Growth and Development at South Kesteven Council, said the government's introduction of fast track permitted development rights is 'not working very well' and had put off developers from investing in properties: "They don't want to spend hard earned cash when they don't know the quality of what is going up next door."
Ingram, who has just stepped down as Chairman of the Planning Officers Society, also said local councils would be under greater pressure to deliver housing due to changes being introduced later this year in the revised National Planning Policy Framework. These included a 'really strong' presumption in favour of sustainable development, which is due to come into force next month, he said: "It won't be sufficient to have allocations but to have a strategy about how to deliver them."
The increases in housing targets, which are being imposed on councils under the new standard national test on how housing need is calculated, were 'almost undeliverable' and are 'creating real issues', he added. As an example, Ingram said South Kesteven would have to increase its housing targets by 26% to 875 per annum. But he said there are up to 10,000 homes in the pipeline around the authority's main town of Grantham including on a 'very large' Ministry of Defence site, which is becoming redundant in the 2020s.
Ingram also said that councils would be subject to a new housing delivery test, which is due to implement in the autumn of this year.
Neil Thompson, Director of Rioja Developments, said that building work is due to start next spring on the company's new designer outlet village south of Grantham. Phase one of the scheme, including 180,000 sq ft of housing, is currently out to detailed tender design and is due to open in spring 2021. The second phase of the village is due to start on site in the spring 2023 with a view to opening a year later. They've also received planning approval for 270,410 sq ft of new lettable space for the outlet village.
This summer Lincolnshire County Council is due to start work on an upgrade of the main A1 Junction which serves the site.
Roija identified the site south of Grantham as the best location for its next designer outlet village after a six year long search. The nearest outlet centres are in Spalding and Mansfield, both of which cater for less upmarket shoppers than those it is hoping to attract to its new site. A total of 5.8m people live within 60-90-minute drive of the outlet centre in what he described as a relatively affluent catchment area.
Simon Parkes, Deputy Vice Chancellor of University of Lincoln, said that its new medical school expected to open in April 2021, but they'll be taking in trainee doctors from next year to teach courses in conjunction with the medical school at the University of Nottingham before the school officially opens. But he said that the breakneck growth over the last two decades of Lincoln University, which is due to hit an intake of 4,500, is expected to slow down.