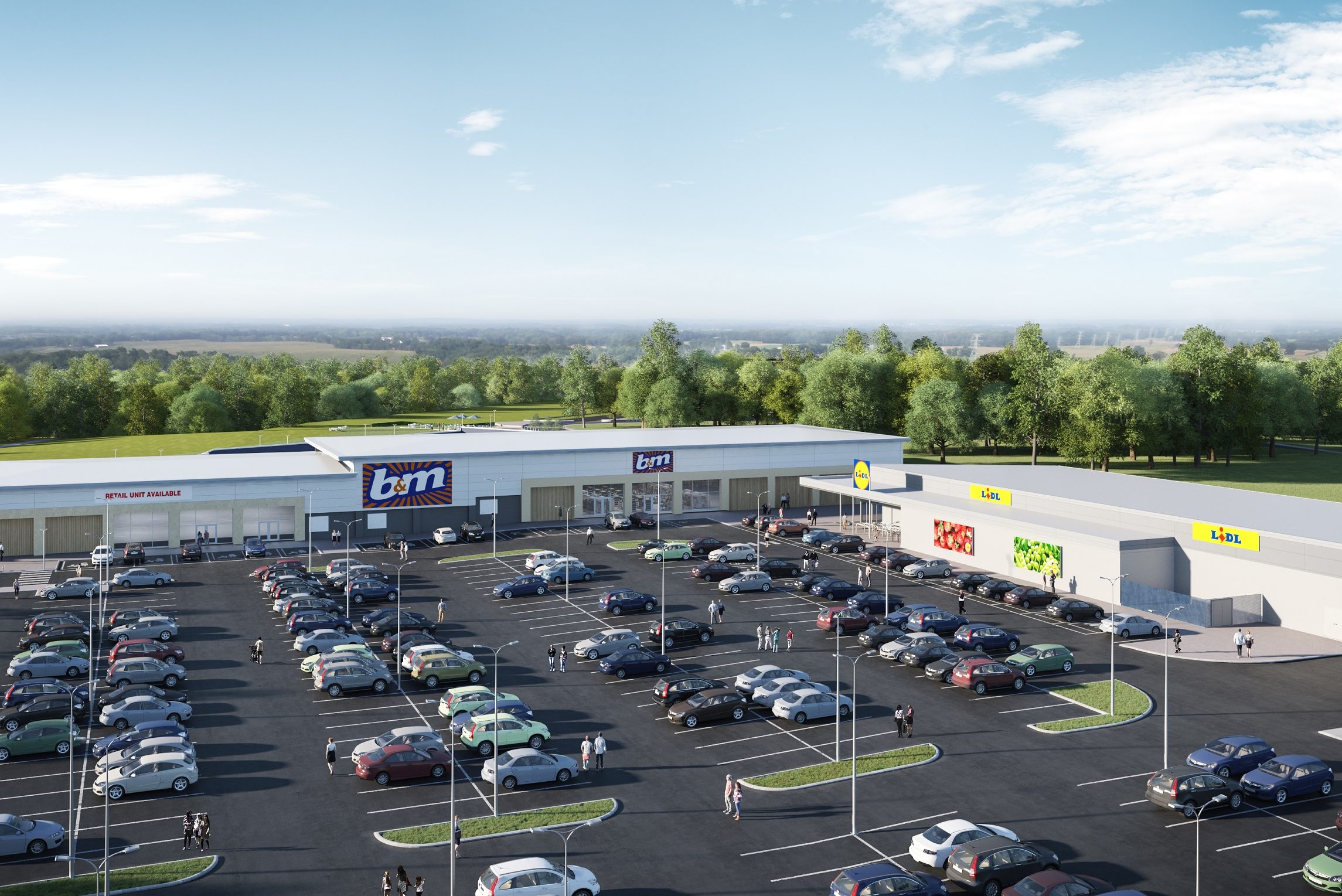 A crucial piece of the development jigsaw has been put in place for the major town centre regeneration scheme planned for Skelmersdale Town Centre.
This follows a decision by West Lancashire Borough Council that unlocks funding for the scheme.
West Lancashire Borough Council, working with developer and regeneration specialist St Modwen and partner Homes England, agreed at its meeting on July 18, to secure funding to deliver the £19m first phase of development proposals to extend Skelmersdale town centre.
The decision will see the council commercially investing in the scheme to enable delivery of the first phase, and partners can now focus on working towards making the plans a reality and announcing a delivery start date for the scheme.
The announcement follows the recent news that fast-growing supermarket chain Lidl will occupy a 20,800 sq ft unit, and Merseyside-based B&M will open a new large format 20,000 sq ft store when the ambitious project is delivered.
Paul Batho, development director for St Modwen, said: "This is a major milestone reached and a significant step towards the delivery of this long-awaited town centre scheme.
"It is great news for the people of Skelmersdale, who have been waiting for news on further progress towards delivering the development."
The commercial investment made by the council in this first phase of the town centre scheme is anticipated to be a catalyst for further investment in subsequent phases, demonstrating the council's ambition for Skelmersdale.
The new scheme coincides with another major investment programme as the council progresses its plans for a new and enhanced leisure and wellbeing facility for the local community.
John Harrison, director of development and regeneration, said: "The council has long been committed to the delivery of an enlarged town centre for Skelmersdale incorporating new retail and leisure development.
"This retail scheme, along with the adjacent new leisure and wellbeing facilities, forms part of a major investment programme by the council and its partners in Skelmersdale.
"In addition, residential development is soon to start on sites located immediately adjacent to the town centre.
"This is a really positive time for Skelmersdale and the council and its partners will now be working to put in place the necessary agreements to secure commencement of the new retail development as quickly as possible."
Plans for the town centre include extensive improvements to the public realm, including a new pedestrian link between the college and the Concourse Shopping Centre, as well as enhancements to the public areas outside the library and Nye Bevan Pool.
The council is also working with owners of the Concourse Shopping Centre to help realise their plans for a multi-screen cinema.